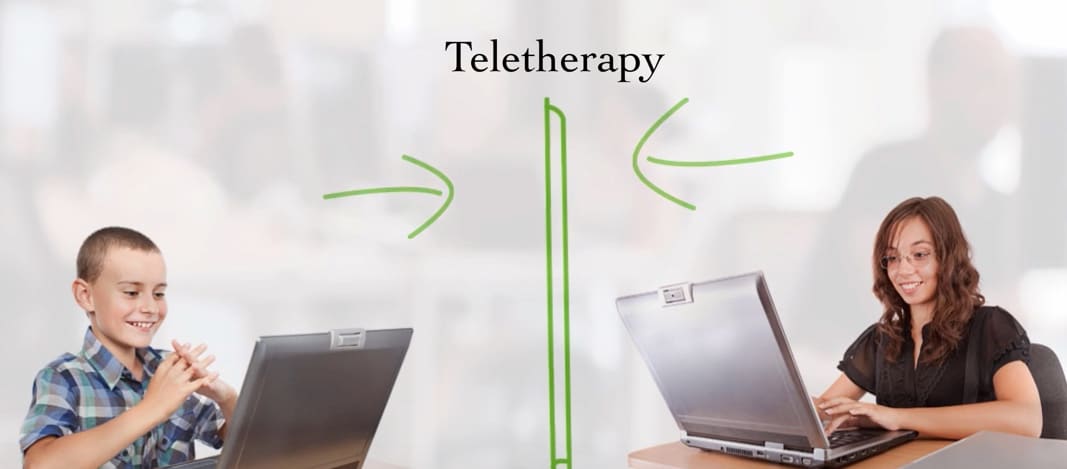 Teletherapy is a treatment method that uses technology to provide therapy services at a distance. It is important to note that Teletherapy is not a different therapy service; it is just a different way of performing the same therapy, utilizing technology to connect the therapist and child from two remote locations in a highly interactive and effective way.
Will my child benefit from Teletherapy?
Your therapist will know if Teletherapy is appropriate for your child. If it is a good fit, all you will need for a session is a laptop or desktop and a webcam. Most laptops and monitors have a webcam already built-in and ready to be accessed.
NEW PATIENTS! - If you are new to our practice, call or email us and we can schedule and conduct a trial session to see if it will work for your child!
Through our software platform, your child's therapist is able to utilize on-screen games, videos, stories, and activities just as they would in a face-to-face therapy session.
Therapists who have been doing Teletherapy for years have found that many children who have attention difficulties might actually participate better because the use of computers during a therapy session is highly motivating to them.
Can my child receive occupational therapy services through Teletherapy?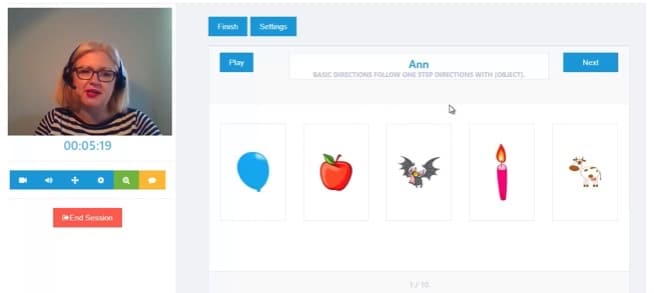 Occupational therapists are trained in helping children fulfill their daily occupations such as succeeding in academic skills, self-care, and play. They can also successfully deliver services through teletherapy as well. Therapists are able to focus on the same goals online as they would in-person to treat areas such as fine motor skills, writing, gross motor skills, self-care skills, emotion and behavior management, organizing and planning tasks, and engaging in play activities.  Occupational therapists can also provide education regarding sensory processing strategies to use at home.
What does a Teletherapy session look like?
Speech Teletherapy Sessions
 A great example of a speech therapist conducting a successful Teletherapy session.
 A great example of a speech therapist conducting a successful Teletherapy session with a child and her brother.
Child with moderate-to-severe autism and childhood apraxia of speech working on producing action words and longer sentences.
Child with moderate-severe autism and childhood apraxia of speech working on 'wh' questions and producing longer sentences
A great example of an occupational therapist conducting a successful Teletherapy session with a child.
Miriam is working on visual perceptual skills to identify numbers on a dice roll, visual saccades to locate the correct exercise, and motor planning, body awareness, bilateral coordination and proprioceptive and vestibular processing skills to perform the presented exercises. These skills are essential for academic success in reading and writing, as well as sensory processing abilities so that Miriam can maintain a regulated state to perform activities of daily living.
As a parent, what is my role in helping to make these sessions beneficial for my child?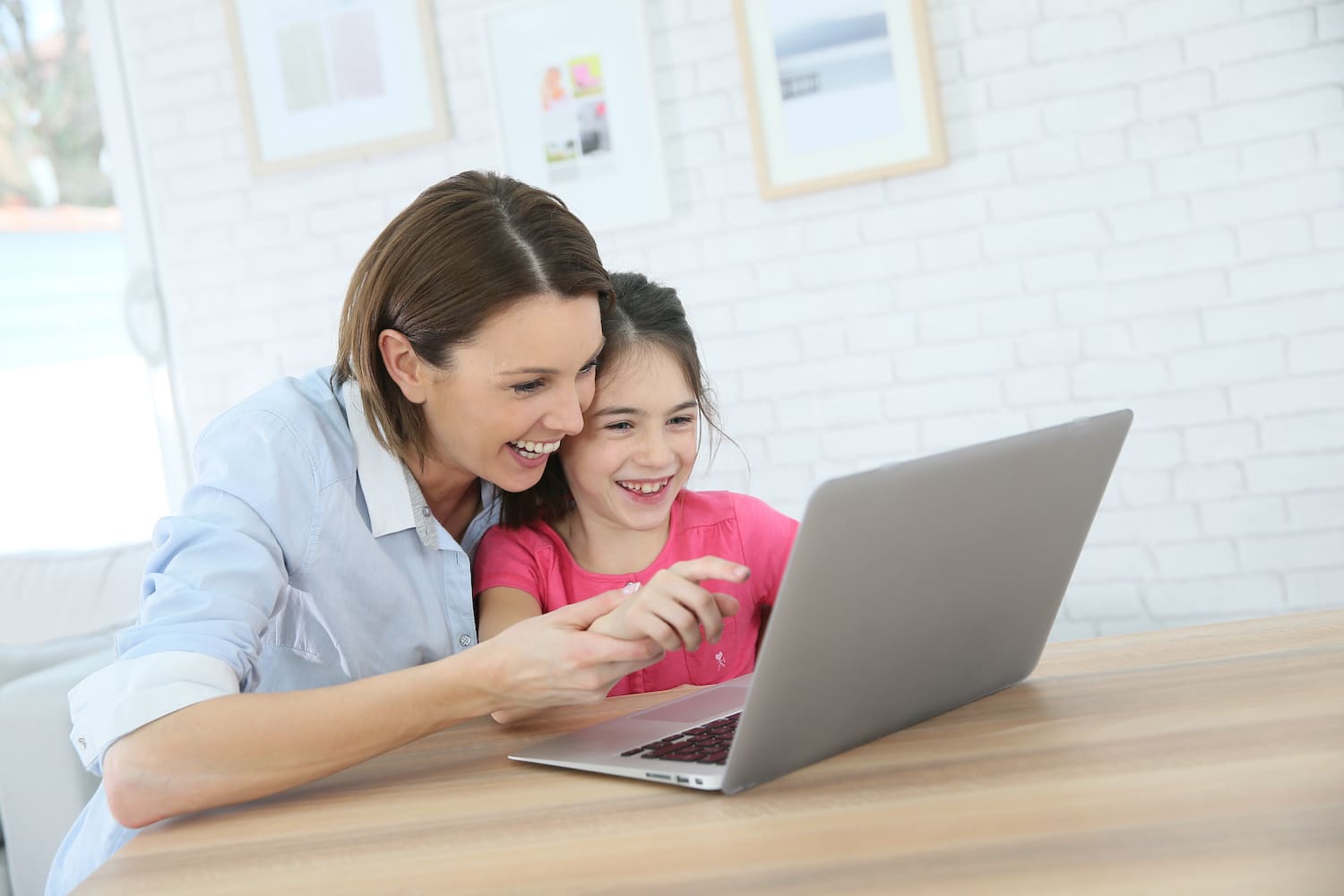 Your child's therapist will incorporate you into the sessions and help teach you how to target goals through the use of toys and activities in the child's natural environment. Strategies and activities completed during the therapy sessions can be carried over to other everyday activities.
CALL OR EMAIL NOW TO TALK TO YOUR THERAPIST TO SEE IF TELETHERAPY IS AN OPTION FOR YOU!
For information about some of the approaches we use for these and other disorders, see our Speech Programs page.