Therapy they actually look forward to…
Come check out our speech and occupational therapy programs!
A child with a speech disorder may have difficulties in many arenas of their lives -- learning, development, health, social, and emotional.  We work closely with parents, schools, and other professionals to maximize outcomes.
Our OT services help children develop strength, body awareness, balance, and perceptual abilities. These are needed to acquire gross and fine motor skills and improve your child's interactions the their environment.
Some of the many programs we offer...
Your child's program(s) will be tailored to their own unique needs and objectives.
Success requires teamwork... Meet our team
Our extended team includes parents, the schools, and other professionals as needed. -- Everyone working together.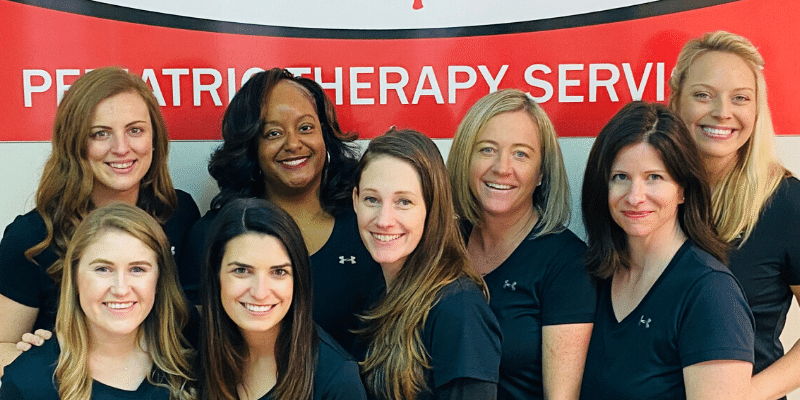 Our clinical team of licensed speech-language pathologists and occupational therapists is dedicated to providing excellent services for children in the Decatur area of Atlanta. We work together with parents to create the most effective treatment program for each child.
Our administrative staff  is a vital part of our team. They keep everything running like a well-oiled machine. If you have billing questions, insurance issues, or if you need to reschedule an appointment, they are the ones to call.
Follow our blog to stay on top...
News, announcements, feature articles, tips, home activities, resources, and more.
At the beginning of the 2020 Pandemic, everyone of course experienced fear of the unknown while we learned how our new day to day would be conducted. For us at Pediaspeech and other Speech and Occupational therapists, this looked like a scramble to figure out how to keep providing our services to the children that…
Read More
Insurance & Billing
We accept most health insurances however we do not accept Peach State, Peachcare, Wellcare, Amerigroup, Caresource, Tricare, Kaiser, Medisource or Medicaid CMOs.
Evaluation
A thorough evaluation by one of our speech pathologists will give us the best starting point. It will help pinpoint your your child's issues so we can provide the most appropriate, effective, and efficient treatment.
Take the next step...
Find out how to get the ball rolling so your child gets the services that will benefit them now and in the future.
Winn Medical Center
495 Winn Way, Ste. 210
Decatur, GA 30030
770-209-9826